Worktop Repair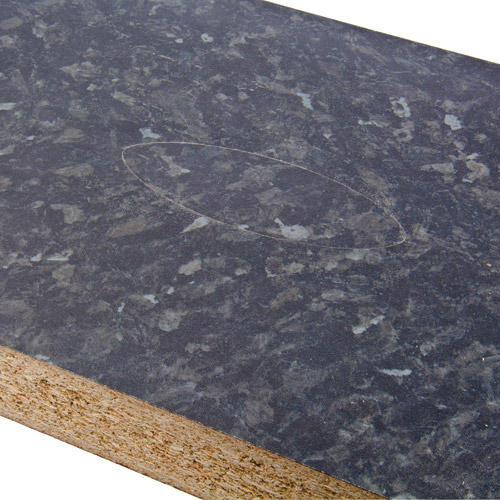 Repair to a blown/raised/damaged surface of a laminated chipboard worktop using the Trend Timber Repair Kit.
TV Cabinet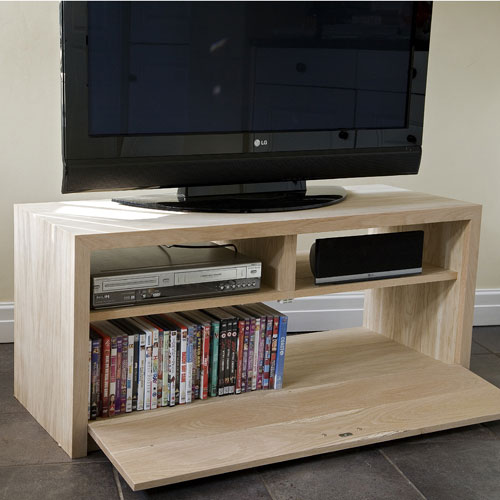 Simple construction techniques mean you can very quickly make an impressive piece of furniture with just a few tools and skill.
Turned Table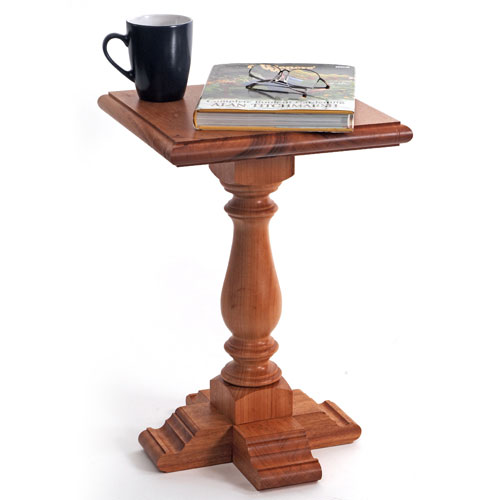 This study table has a heavily moulded base, made by making multiple passes with a variety of router cutter profiles.
Bathroom Shelf Unit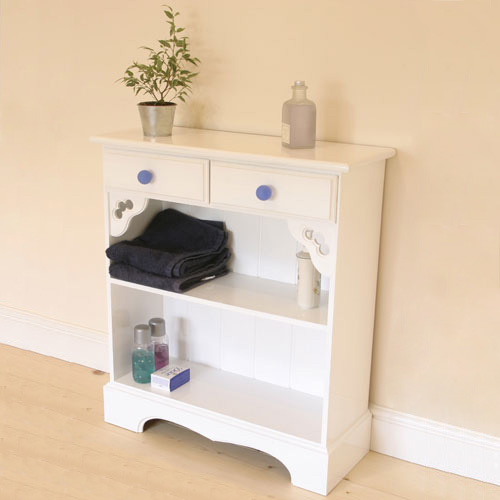 A mix of traditional and modern styles have been used to create this very attractive shelving unit.
Bathroom Storage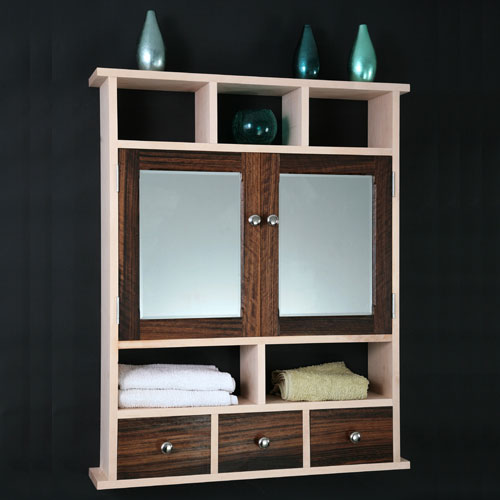 A simple but very stylish bathroom cabinet with plenty of storage for all your toiletries.
Bathroom Tower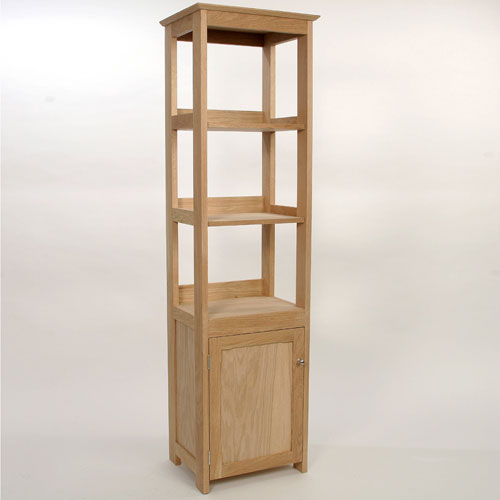 This design is so universal that it could be used as a hallway unit or a display cabinet in the living room.
Chopping Box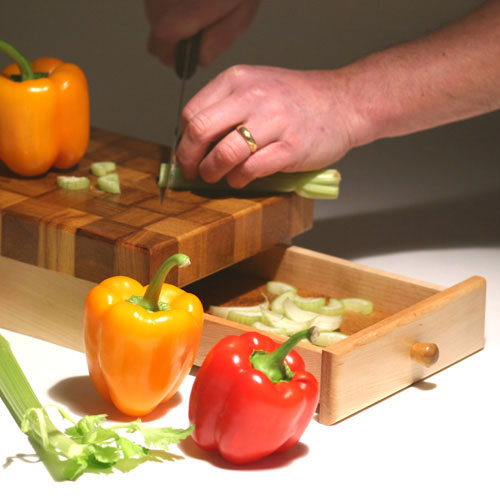 Incorporating a small pullout tray which you can sweep your chopped vegetables to transfer to the pot.
Coffee Table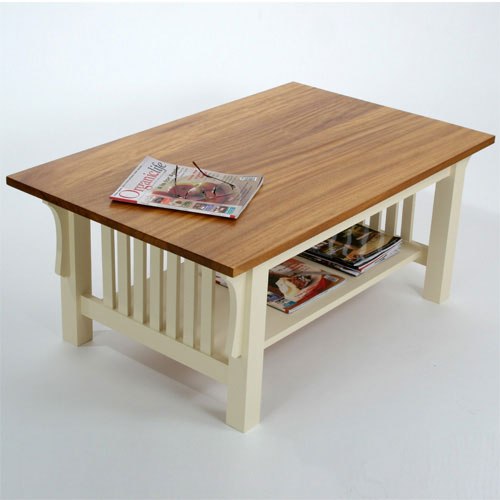 How a workshop clear-out resulted in a coffee table project, made from discarded mdf offcuts.
Console Table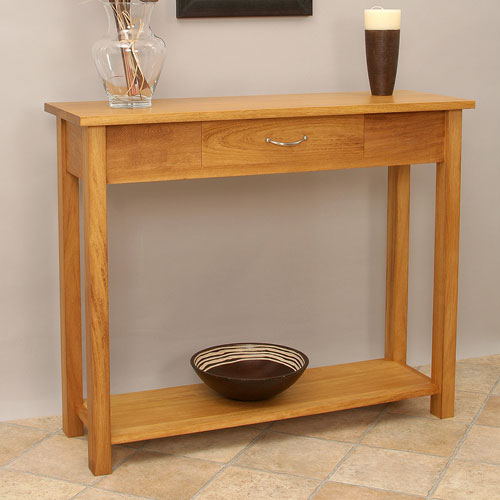 A neat and stylish console table made with wood rescued from a pile of old garden furniture!
Contemporary Table
This delicate but highly functional side table comprises of four octagonal legs, four top cross rails and an intersecting cross brace near the bottom.
Cube Shelves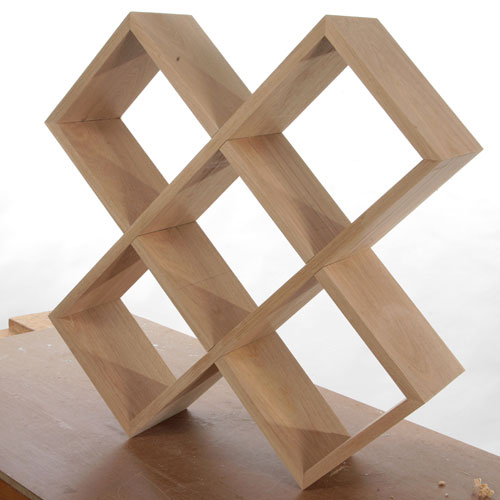 A versatile shelving unit designed to be hung horizontally or at a 45 degree angle, your choice!
Desk Tidy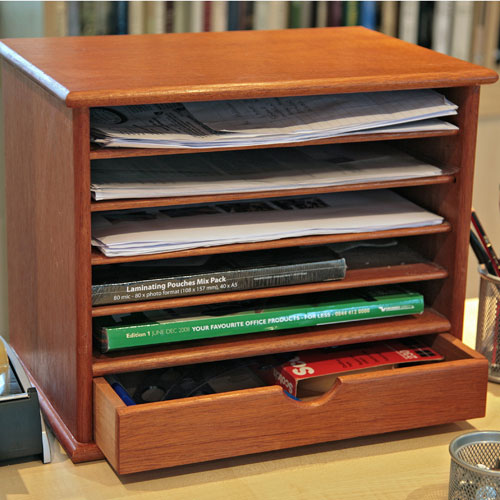 A very stylish solution for all that loose paperwork!
Dished Clock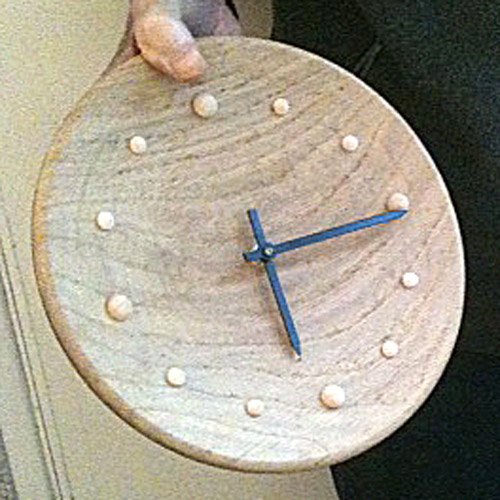 Making a beautiful dished shaped clock with a router.
DVD Cabinet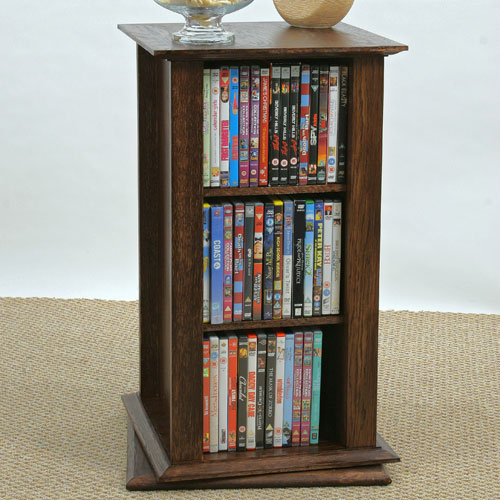 An old oak wardrobe and the side of a packing case is transformed into this classic looking cabinet!
Easel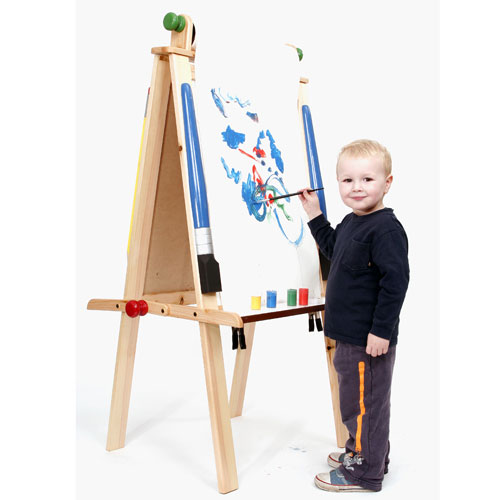 A sturdy easel which will really brighten up any play area.
Framed Door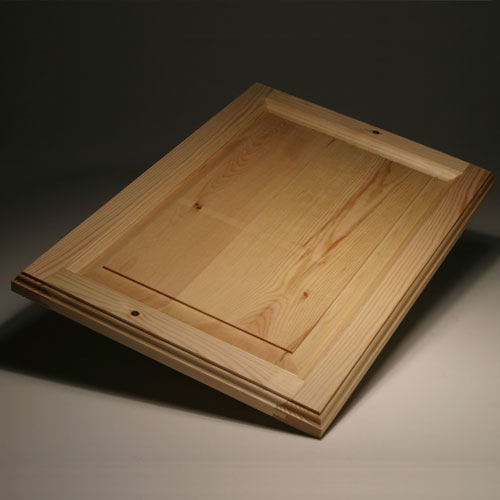 A traditional framed and panelled door created to a really professional standard with ease.
Hall Table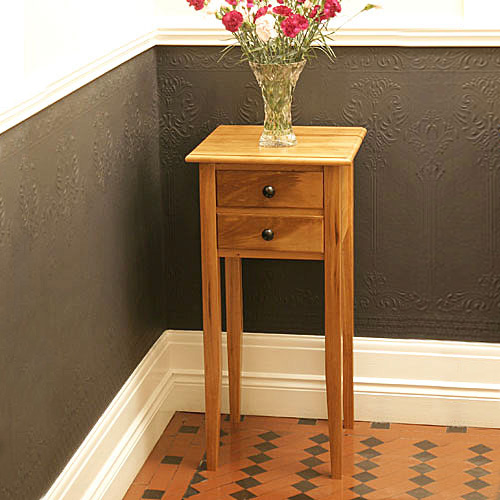 This small console table project typifies the router´s complete versatility.
Inlay Pattern Template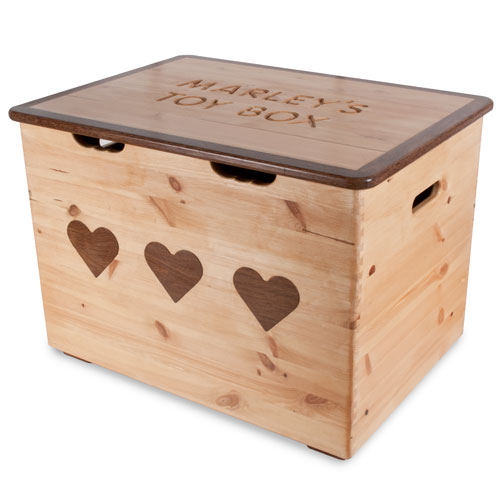 This project shows how to create inlay patterns in timber and wood-based material.
Ladder Shelves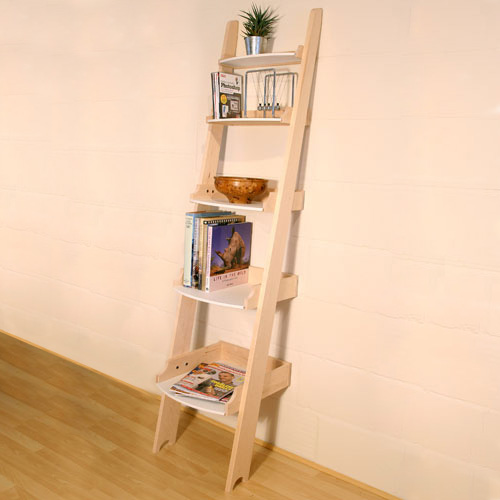 A modern style set of shelves in the design of a ladder, great for a room where space is at a premium.
Linen Fold Panel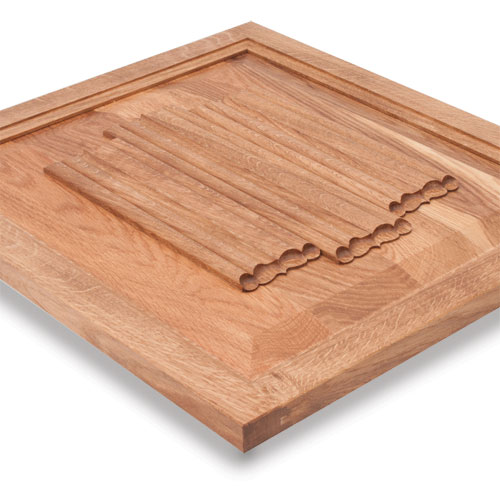 How to create a linen fold pattern in timber and wood based material, using modern routing techniques.
MDF Bookcase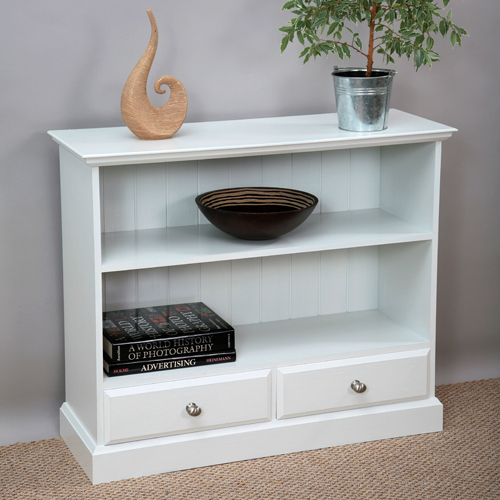 This useful little project, provides storage space that can be sited in any room in the house.
MDF Table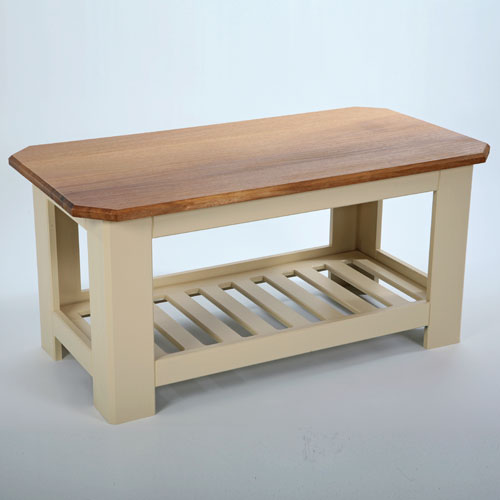 Cheap and easy to make, this is a great project for using up some of those "useful" MDF offcuts.
Occasional Table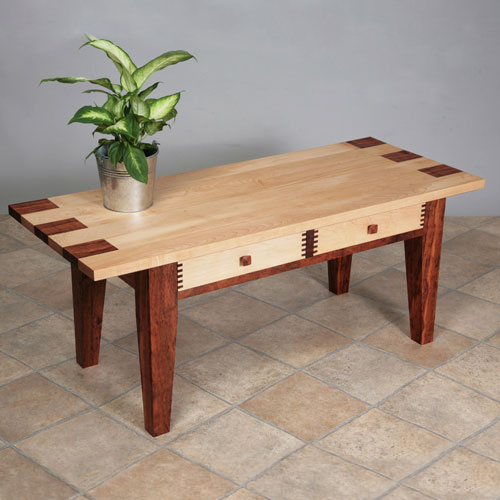 A small and a very simple occasional table using the box combing jig to provide the contrasting detailing on the joints.
Photo Clock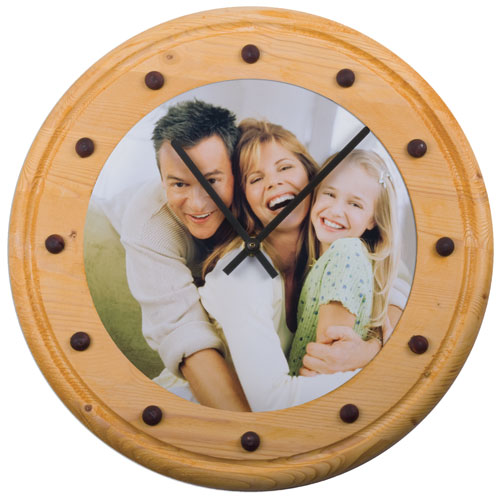 A fun versatile clock where you can exchange the photographs on the clock face in a matter of minutes
Pizza Cutting Board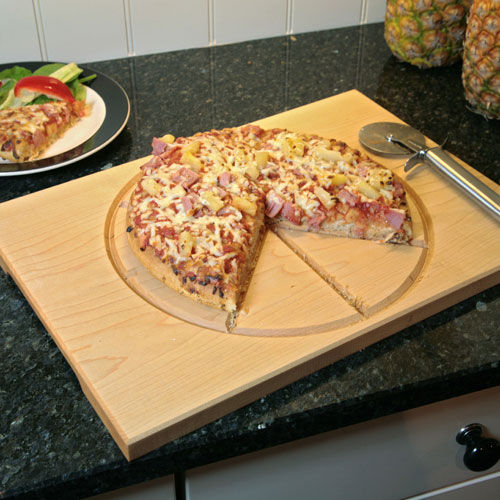 A unique pizza cutting board, grooved into eight equal portions.
Plant Pot Holder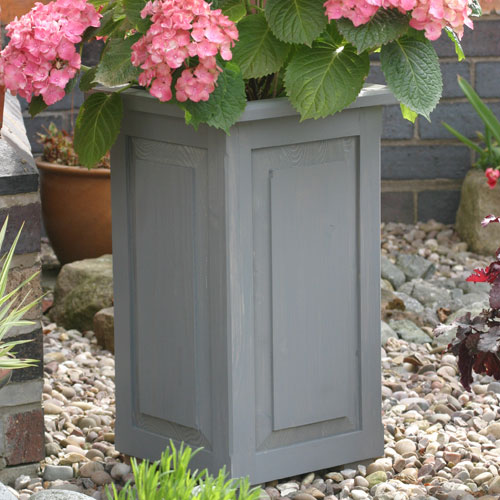 A modern upright style planter with panelled sides.
Planter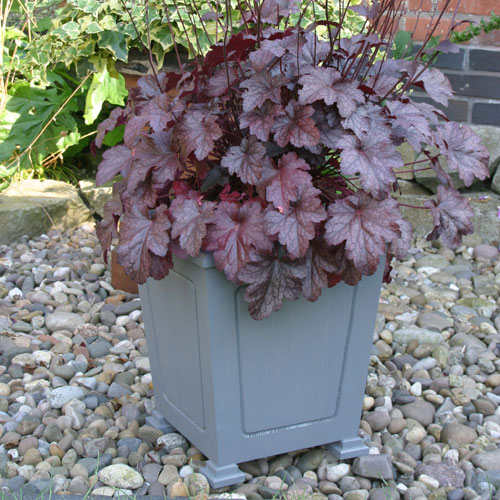 A tapered planter which would add a touch of class to any patio area.
Radiator Cover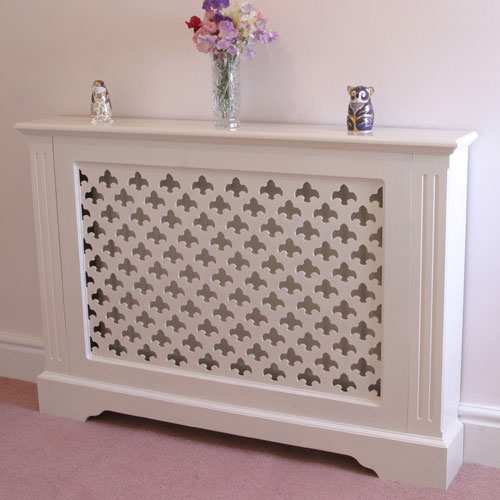 This radiator cover is elegant in design and simple. It has a sturdy frame compared to flimsy ones you can buy.
Routing Bench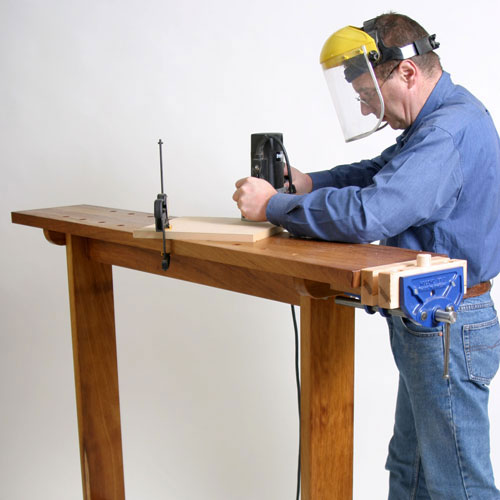 Prolonged routing can take a serious toll on your back. This unique routing bench gives the perfect height for routing at eye level.
Side Table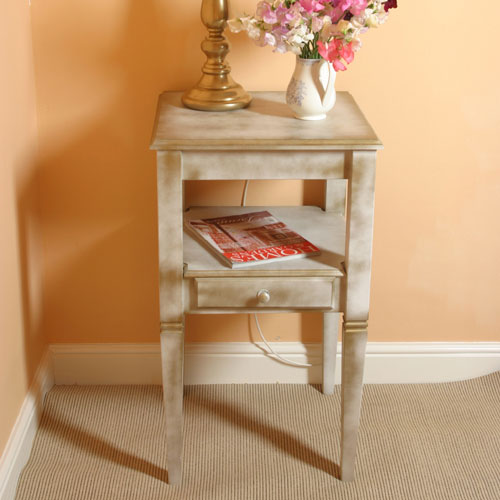 A small French style side table with single drawer.
Top Table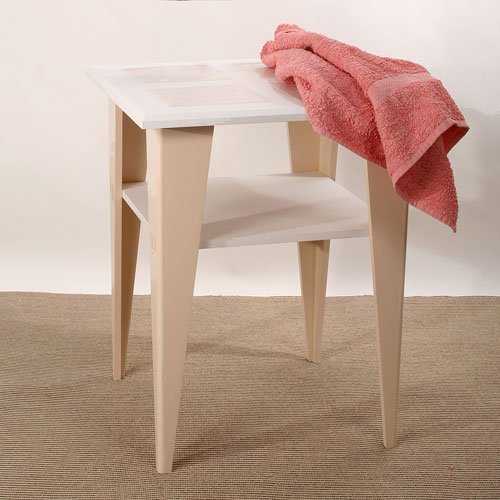 This is a quick low cost project in MDF using a template system. Great for making batches of furniture for selling.
Toy Vehicles & Trees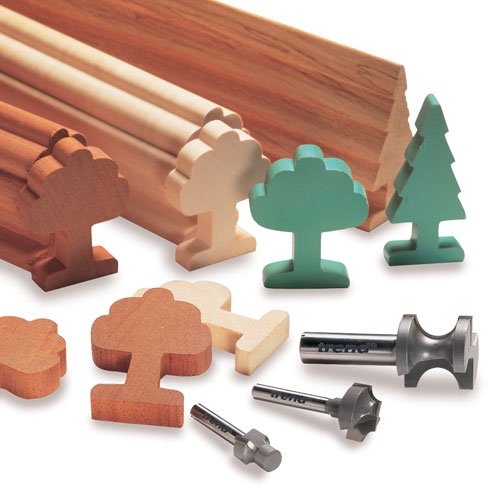 Utilising the vast range of intricately shaped cutters available, you can easily turn a two dimensional profile into a three dimensional object.
Vision Panel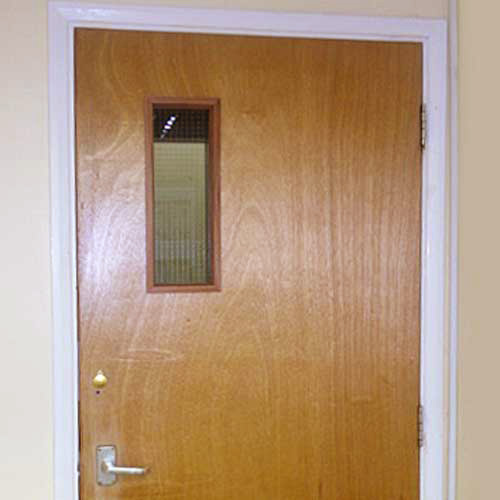 Easy steps to rout a vision panel opening in a door, using an offset template.