HOW TO SHARPEN WITH DIAMOND PEN FILE
A multi-purpose tapered retractable diamond file Carving, Turning, Shaped profiles, knives etc.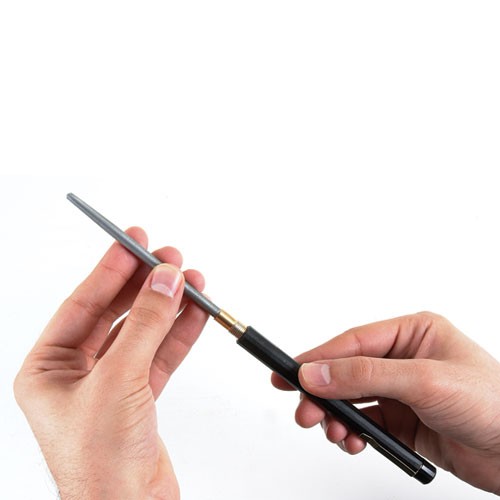 Hints on Knife Sharpening
Use softly & slowly with alternate strokes to either side of the blade, bring the knife down the length of the diamond file as shown in the diagram.
Use a shallow angle for a fine or filleting edge and a steeper one to achieve a boning edge. Clean regularly with a damp cloth or cleaning block.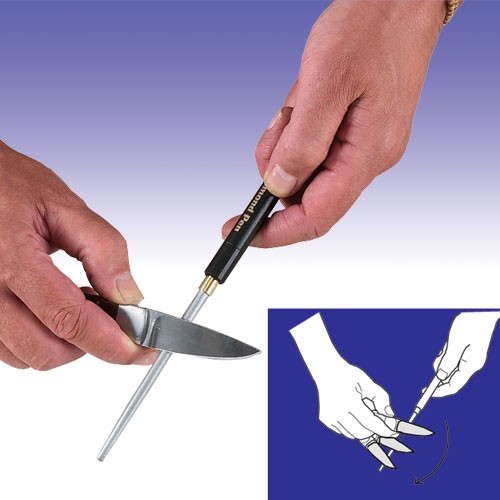 Pen Features
The outer body becomes the handle.

Professional & domestic use.

Self contained - ideal for use in the field.

Suitable for all sharpening especially shaped tools.

Sharpens tungsten carbide and high speed steel tooling.

Garden tools - pruners/shears/budding knives.

Serrated tools.

Hoof knives.

Re-shaping profile edges.

Turning & Carving tools.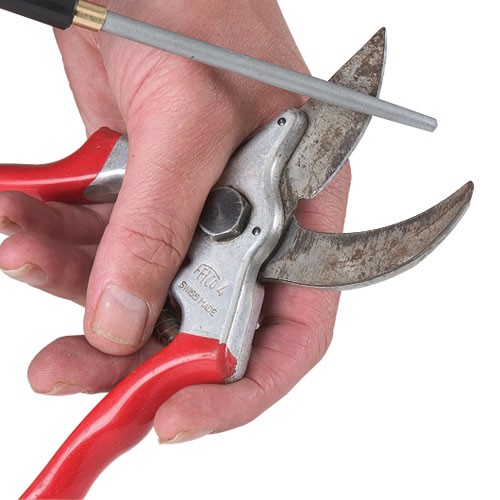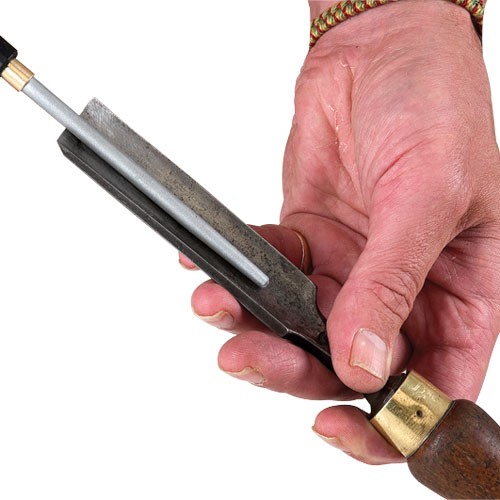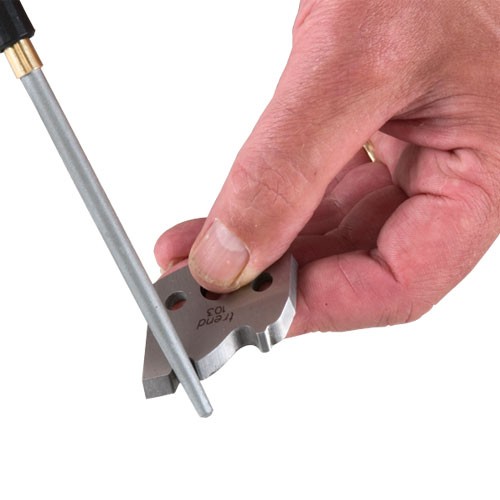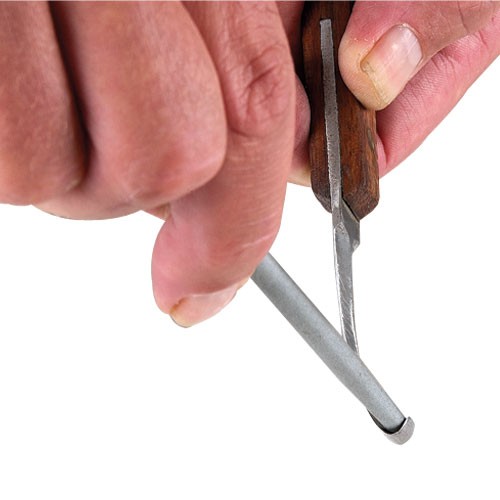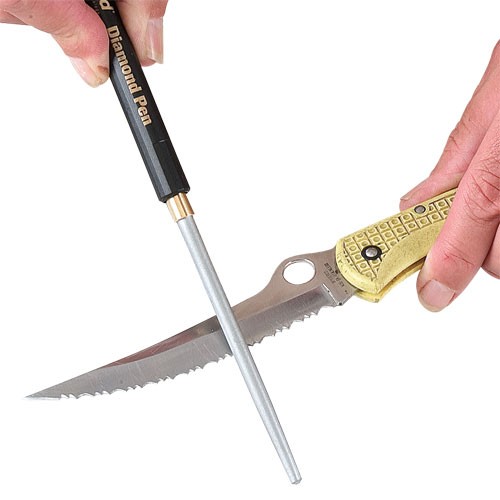 ---
Related Videos
Related Products