30th November: New 2015 Routing and Woodworking Catalogue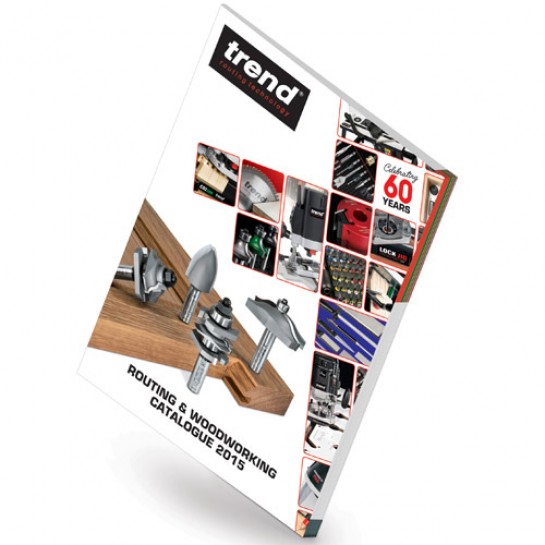 The Woodworking Institution is back and celebrating 60 years!

The brand new Trend Routing Technology 2015 Routing and Woodworking Catalogue is now available.

The catalogue is packed with Trend products such as:

Router Cutter Ranges, Power Tools & Tables, Routing Jigs & Accessories, Sawblades, Trend Snappy Drill System, Sharpening and Clamping.

2015 is a very special year for Trend as we celebrate our 60th year.

To get your hands on the brand new catalogue please visit your local Trend Routing Centre or download/request a copy online at www.trend-uk.com
14th November: Trend & Tibby's ' Font of Knowledge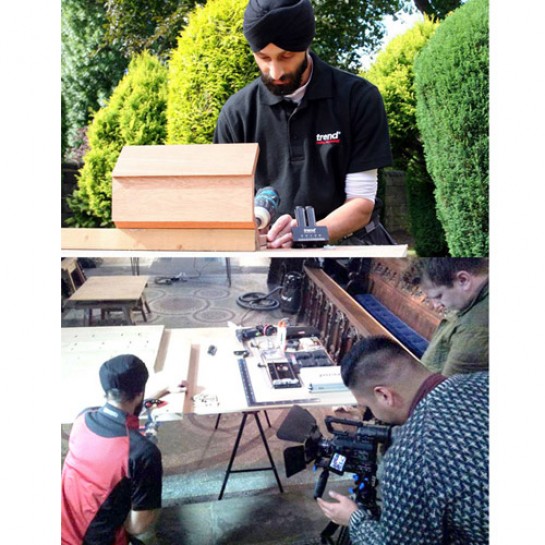 St Bartholomew's Church in Armley, Leeds is best known for its famous organ, which has been awarded a Grade II listing by the British Institute of Organ Studies. However, since being completed in 1872, St Bartholomew's has never had a cover for the Baptismal Font.
So when Tibby Singh, BBC Young Carpenter of the Year was approached by the Father, who wanted to commission a project of making a font cover for the Church, as a leaving gift from him to the Church, he got in touch with Trend to help support the project.Tibby is a real perfectionist and his work is first class. To see the finished result was very pleasing and I'm sure it will bring lot's of joy to the church for many years to come.

To find out more about the project and see Tibby Singh in action please visit the Trend YouTube channel or the Trend website.
7th October: Trend 60th Anniversary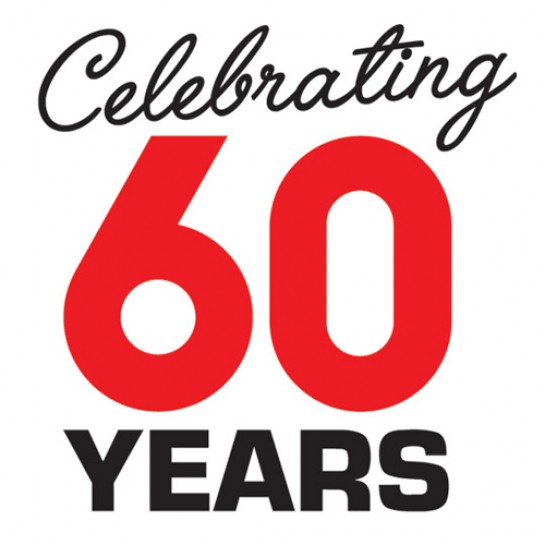 60 years and still going strong!

Trend Machinery and Cutting Tools Ltd are celebrating an extra special year this year; they have passed the milestone of 60 years in business.

Trend was founded in 1955 by Jim Phillips and is still family owned. Trend supplies the UK´s leading brand of router cutters, jigs and woodworking accessories. Trend also has a successful export business, supplying customers across the USA, Europe and many countries around the globe.

We are delighted at Trend to be celebrating this fantastic milestone. Many of our team have served the company for over 20 years and in some cases over 30 years. Trend pride themselves on offering our customers high quality products and first class customer service.

Trend now have over 380 Trend Routing Centres in the UK that can easily be located on the Trend website www.trend-uk.com

We ask all our loyal customers to keep an eye on our website in the coming months, read our E News and ´like´ Trend on Facebook, as we will be revealing some very exciting competitions to celebrate this special milestone. Facebook Page: Trend Routing Technology.
4th April: New Scribe Master Pro Scribing Jig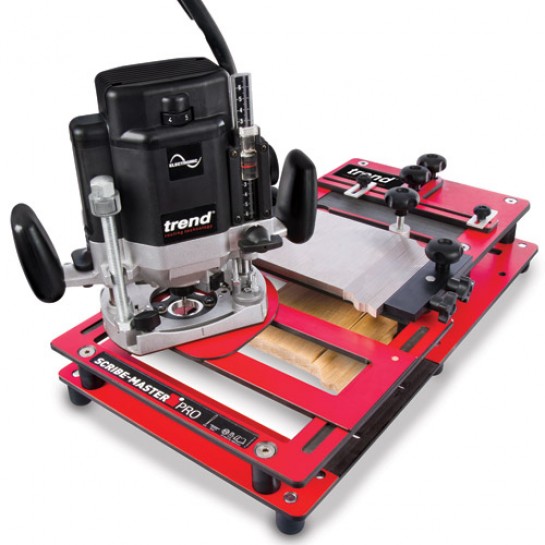 How fast can you Scribe?

Trend is excited to announce a very special new product, which will change the way you scribe forever.

The Trend Scribe-Master Pro skirting board scribing jig for use with a router is now available and is packed with features and benefits:
Pre-assembled, ready to go.
Quick & easy to set up and use.
Up to x10 faster than manual scribes.
Precise cuts every time.Cuts any skirting or dado profile.
Scribes profiles into kitchen plinth.
Cuts left & right hand scribes.
Even scribes warped boards accurately.
Quick mounts onto mitre saw bench.
The Trend Scribe-Master Pro is a fantastic piece of kit and the feedback from demonstrating this at recent shows has been very positive. People have been blown away on how quick and simple it is. Time is money and with The Trend Scribe-Master Pro you can save time on scribing without compromising on the quality of your cuts.

To find out more about the Trend Scribe-Master Pro please visit Trend's website www.trend-uk.com or Trends YouTube channel and Facebook group for videos of the Trend Scribe-Master Pro in action.
1st April: New Diamond Cross Sharpening Stones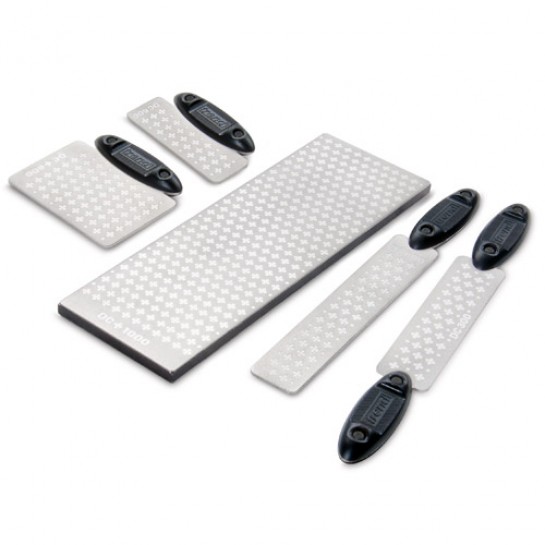 Diamonds are forever!

Trend are excited to announce a very special new product range which will leave Trade professionals tools super sharp and back to their best.

The Diamond Cross Sharpening range is now available from Trend and is packed with features and benefits:
Use to sharpen chisels and plane irons.
Specially designed for router cutter sharpening.
Ideal for shaped router cutters, chisels and woodturning.
Ideal for sharpening larger bladed gardening tools.

The Trend Diamond cross range is a fantastic piece of kit. What makes this range so exciting is that the Diamond Cross Technology provides the perfect balance between diamond and recess, maximizing abrasion rates and clearance of debris.

The range includes: Credit Card Stone, Router Cutter Stone, 5 inch File, Twin Handle File, 8 Inch Workshop Stone and Bench Holder.

To find out more about the Trend Diamond Cross range please visit Trend's website www.trend-uk.com or Trends YouTube channel and Facebook group for videos of the Diamond Cross range in action.
14th January: New Mini CNC V Point Cutters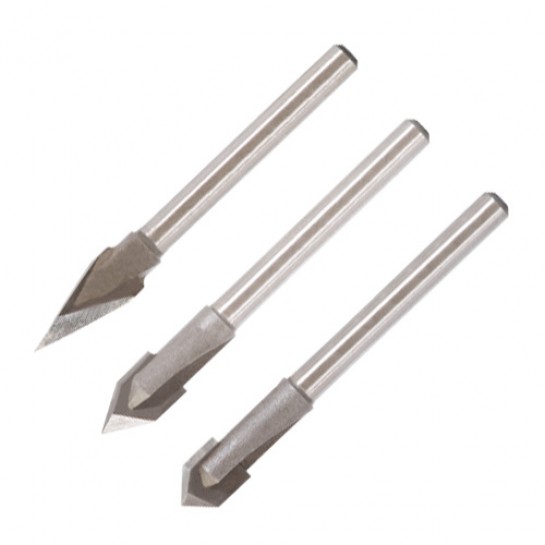 Three new router cutters have been introduced for use with the CNC Mini Engraver.
The three cutters are Tungsten Carbide Tipped and have inclusive angles of 30 degrees, 60 degrees and 90 degrees for use on wood. The two flute router cutters have 4mm shanks and a diameter of 6.3mm. The 30 degree cutter is Ref. CNCM/1X4MMTC, 60 degree is Ref. CNCM/2X4MMTC and 90 degree is Ref. CNCM/3X4MMTC.
14th January: New Trend Snappy Colour Ring Bit Sets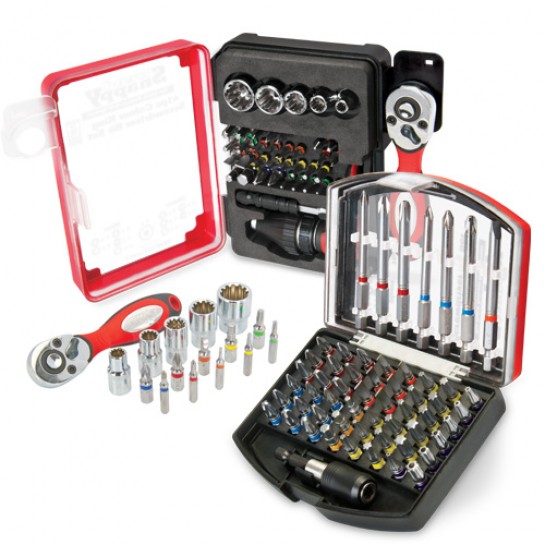 Two new Trend Snappy screwdriver bit sets have been introduced by Trend.
The bits have colour rings to identlify the bit type for ease of identification. The 56 piece set (SNAP/SB3/SET) contains forty-eight 25mm insert bits and seven 75mm long power drive bits. Includes a magnetic bit holder and is supplied in storage case.

The 41 piece set (SNAP/SB4/SET) contains twelve 25mm insert bits and twenty 28mm 5/32-inch shank mini screwdriver bits. The set also includes a bit holder that accepts both 1/4 inch and 5/32 inch mini hex bits, a hand ratchet screwdriver for use with 1/4 inch hex inserts bits when screwing into awkward places and a handy micro size 1/4 inch square drive ratchet for use with the five spline sockets.

All supplied in a storage case.
3rd January: New Trend Gemstone Worktop Cutter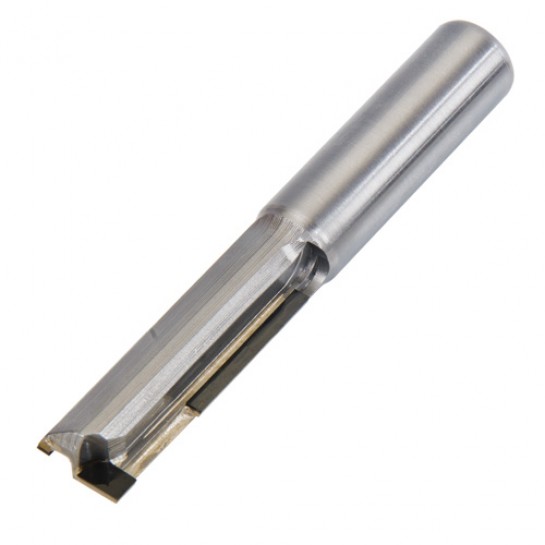 We have introduced a special Polycrystalline Diamond (PCD) tipped router cutter for use on Gemstone worktop.
The PCD/GEM01X1/2 has a 12.7mm diameter and 39mm cut length and is designed for use in a 1/2-inch plunge router to cut the worktop joint.
Gemstone worktop has 6mm solid material bonded to a 28mm high performance chipboard core. It is made of 85% recycled material including glass and shell and the solid upper surface is extremely abrasive to cutting edges.