HOW TO USE A MULTI-PURPOSE DIAMOND SHARPENER
Double sided Fine / Coarse 5" x 1" slip stone Saw blades, Router bits and all tooling.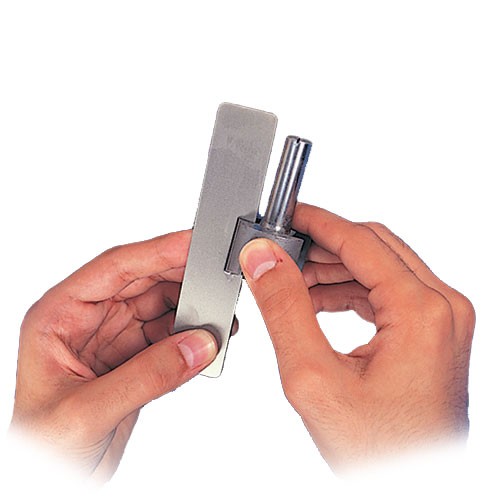 Double sided features:
Suitable for all tooling.

Supplied complete with a fabric tool holder with belt attachment & cleaning block.

Fine grit refines the cutting edge producing a razor finish.

Coarse grit re-sharpens dull edges. Quickly raises a wire edge.

The most versatile of diamond sharpeners.

Professional and domestic use.

The most versatile sharpener for outdoor or site work.

Ideal for router cutters, saw blades, chisels, turning & carving tools, gardening, secateurs, pruners, shears, mower blades, hunting knives, scissors, kitchen knives etc.

Narrow thickness allows easy access to anti-kickback sawblades.

Exception long life and durability.
---
Always sharpen the flat face, never touch the profile edge.
Count the amount of strokes to one side then repeat to the other to keep the cutter in balance.
Use fine for tungsten carbide tipped and coarse for high speed steel.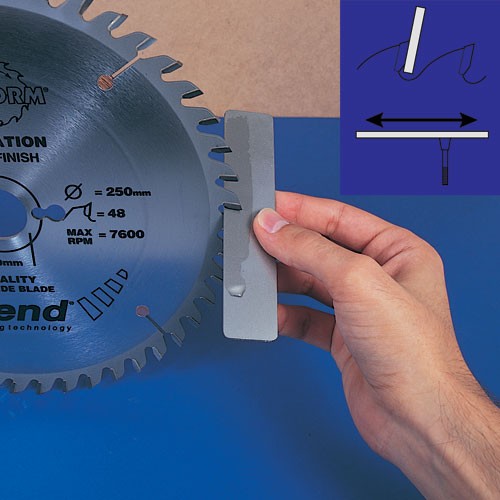 Keep the diamond surface flat to the face of saw tooth.
Use light smooth strokes in a back and forth motion to each of the saw teeth.
Use fine for tungsten carbide tipped and coarse for high speed steel.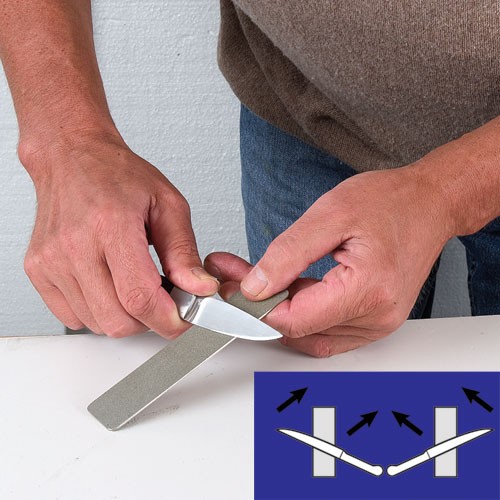 Flatten the back of the chisel or plane iron first on the coarse side then keep the bevel flat on the fine side for a few strokes to hone a razor edge. Remove burr with single stroke.
Keep same angle as knife bevel edge - stroke softly away from the body with light alternative strokes.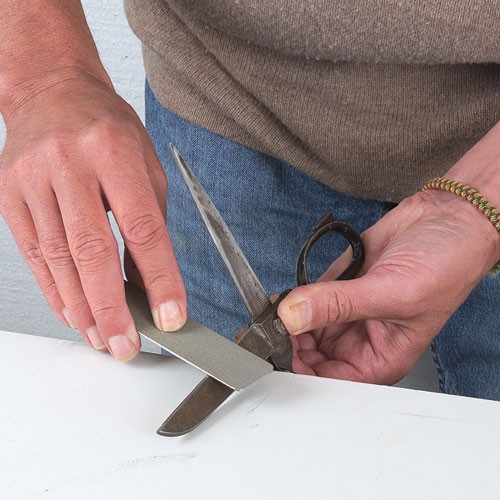 Align whetstone flush with the bevel edge then stroke softly the length of the blade.
Remove burr with one stroke flat to the other side. Repeat on the other blade. Use fine for scissors and coarse for shears.
---
Related Videos
Related Products