HOW TO MAKE A SIMPLE CUTTING BOARD USING THE T5 TRAMMEL ATTACHMENT
As you get further down the line with your routing experience, experimenting beyond the normal fence or bearing guided cutters has its own rewards.
The Trammel attachment supplied with the T5 router is one area where you can begin to introduce a different aspect to your work.
It is ideal for making templates or for working directly to a workpiece. A simple starting point is to make a basic circular cutting board.It can be done with just three cutters and is a good starting point for anyone looking move on to the next stage of their routing experience.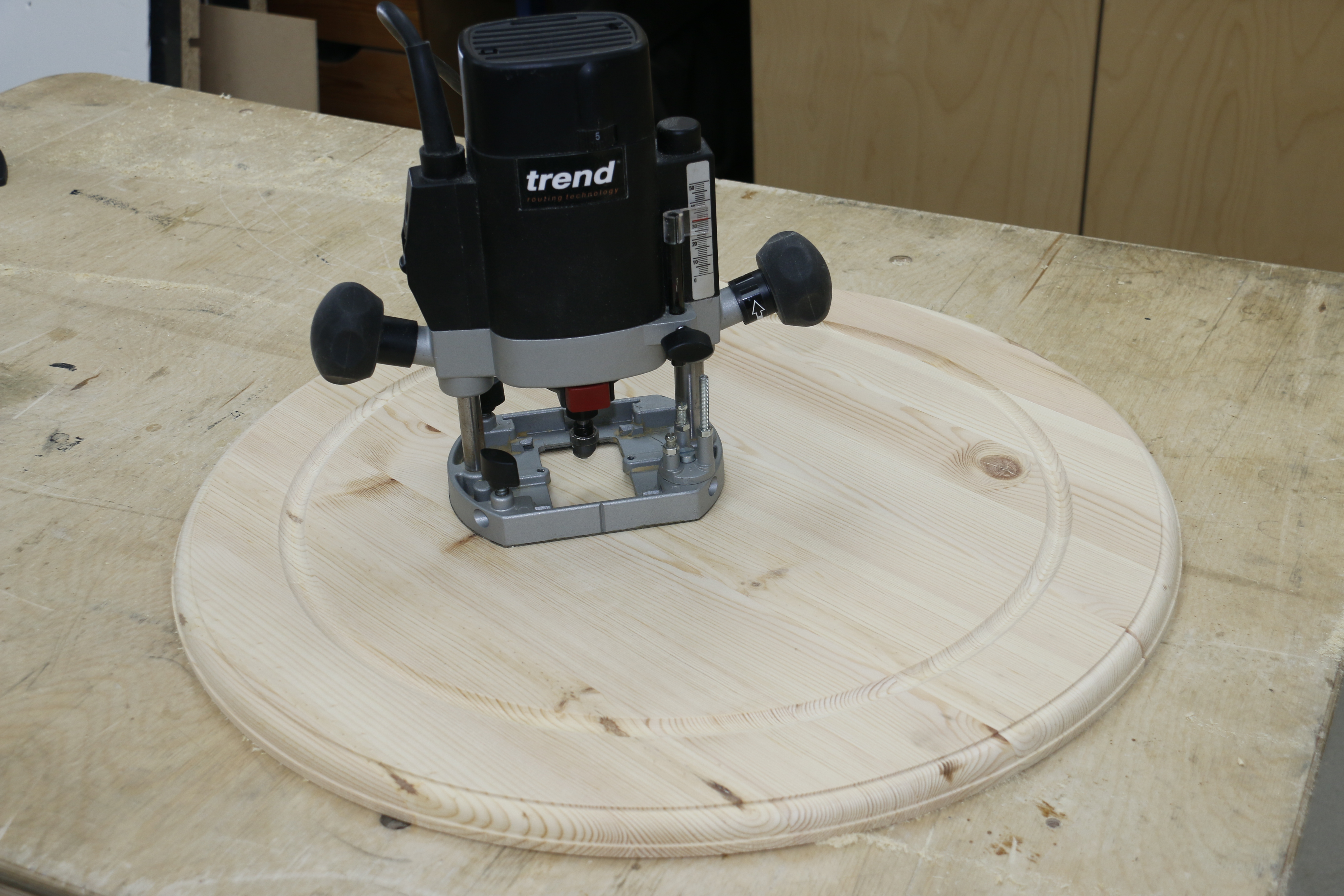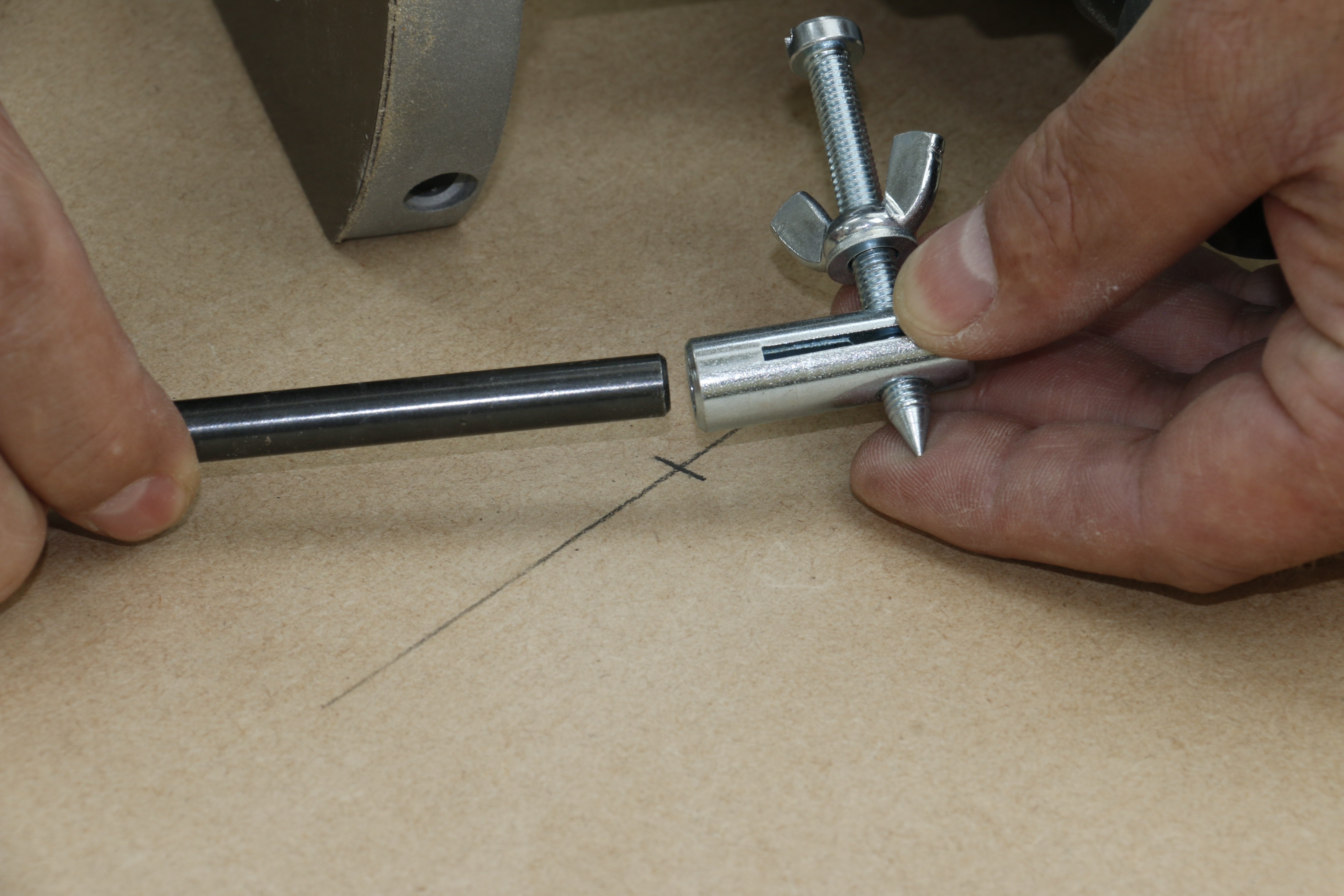 The trammel attachment fits over the fence rod and is secured with the wingnut.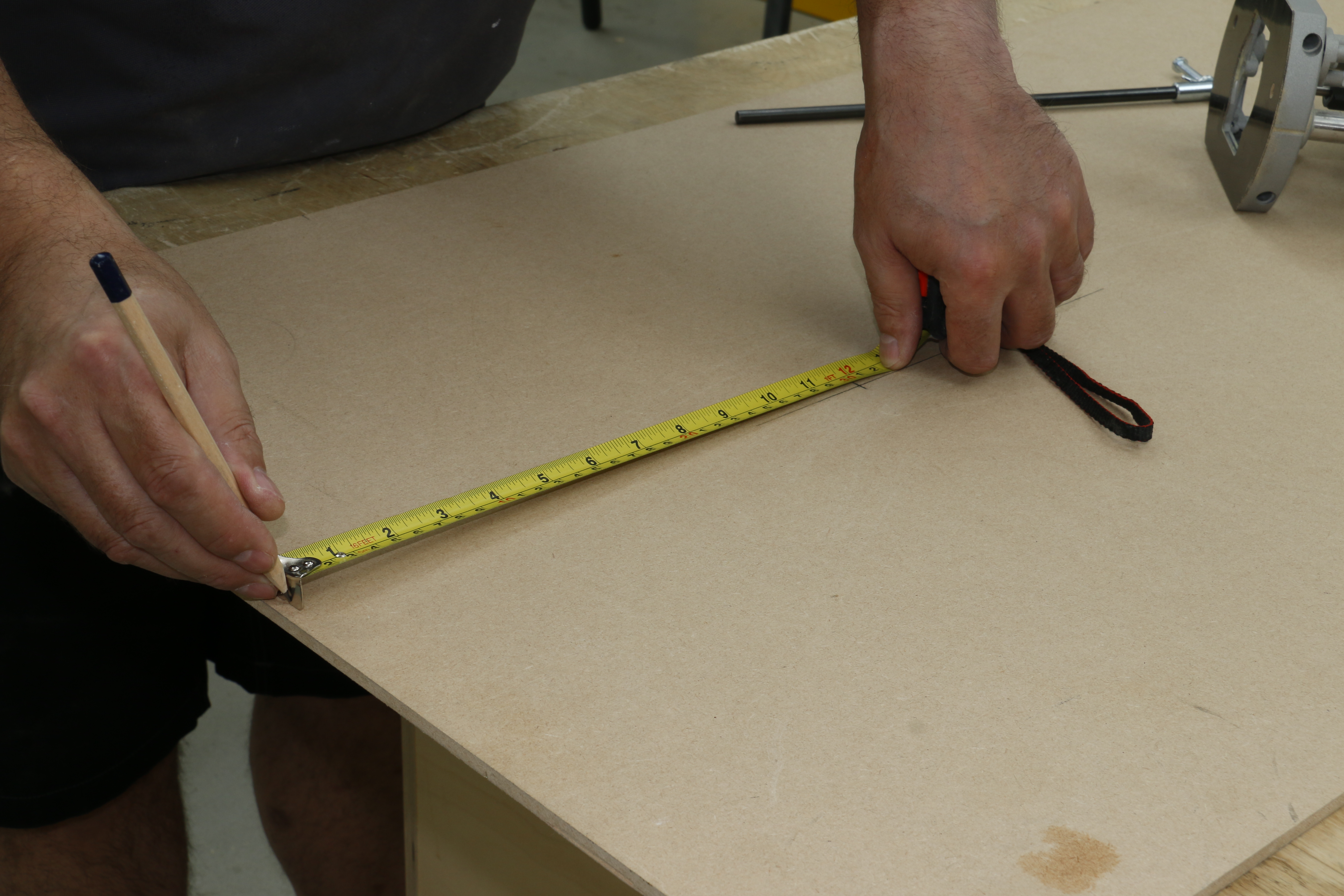 Set out the size of the circle needed by making a radius mark from the centre point.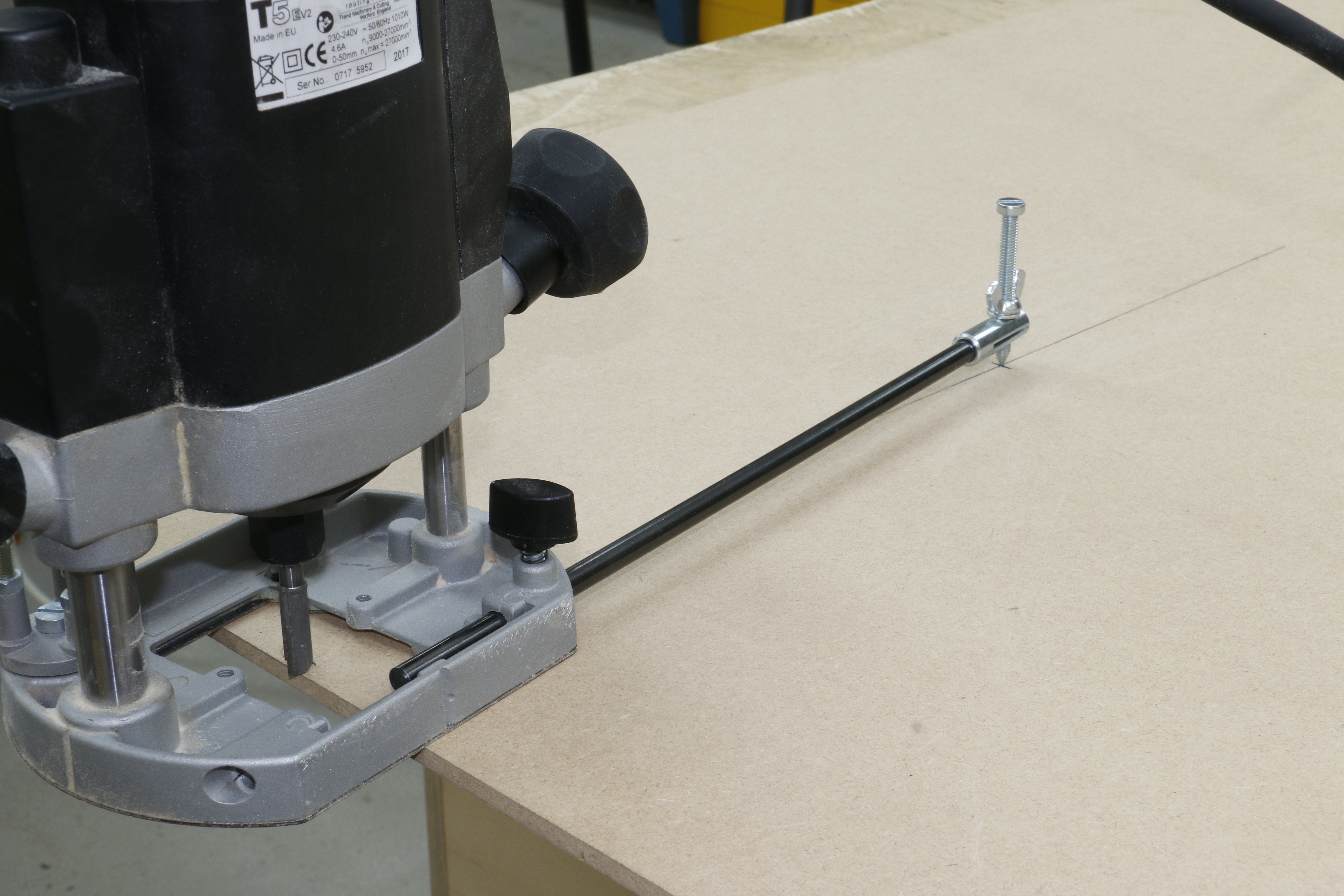 Adjust the router position so that the cutter addresses the layout mark.
On Templating work the centre point can sit directly to the work but on this project a piece of waste material can be temporarily fixed with double sided tape as the pivot point to prevent and damage to the finished workpiece.
The trammel will need to be adjusted so that the router sits flat to the surface. Simply unlock the wingnut and adjust the screw until the base sits on the work surface and then retighten the wingnut to secure the setting.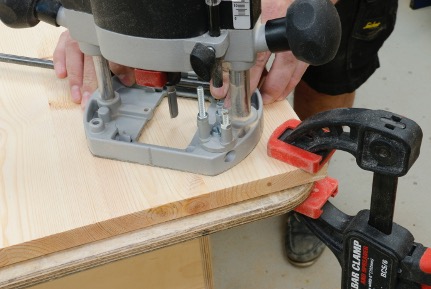 Clamp the work securely using a sacrificial board below the workpiece to protect the benchtop if necessary. Before making any cuts, make a full pass with the router switched off to ensure the travel is free of any obstructions from the clamping positions.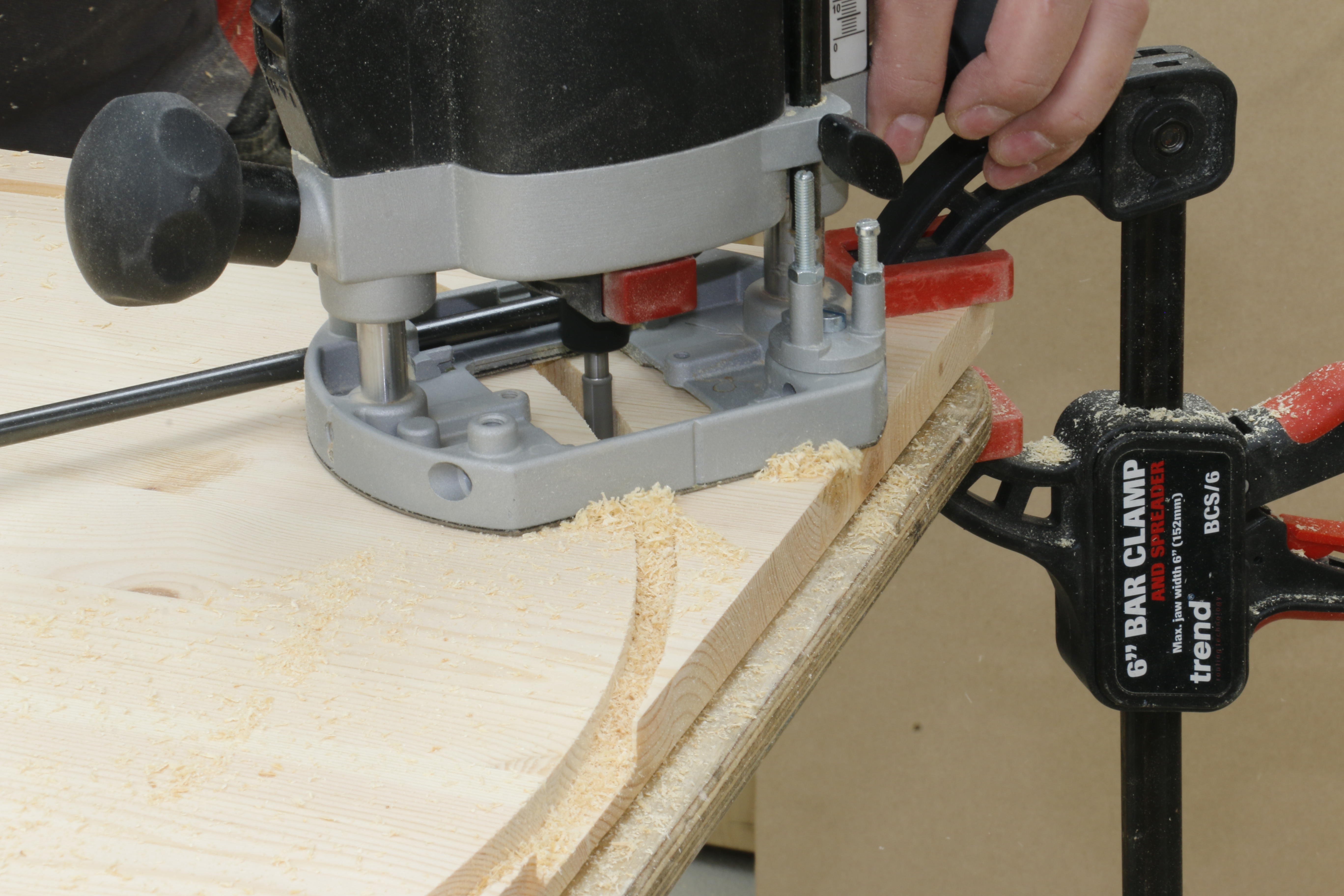 Rout the circle in a series of passes. Note that the cable will start to get twisted as you rotate so stop and untangle the cable as necessary to prevent damage.
Make a final pass the free the circle from the waste. Unclamp the waste to leave a perfectly circular blank.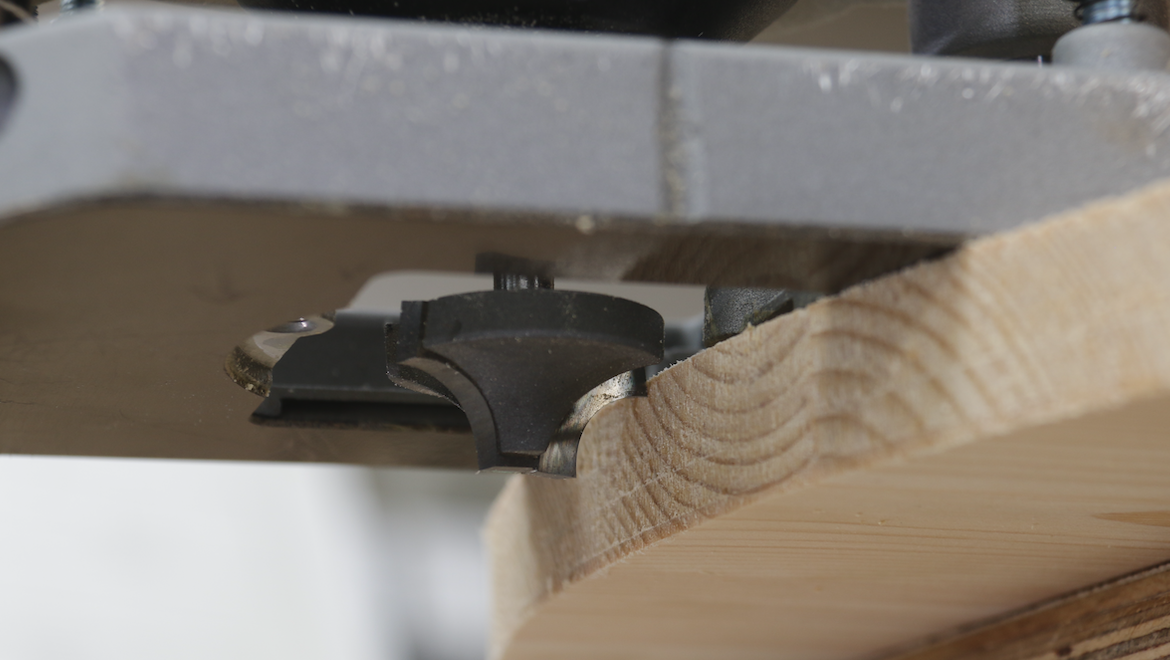 Choose a suitable edge moulding cutter to apply detail to the cutting board. You can use a bearing guided cutter if you have one, or use one with no bearing as here and use the trammel to guide it around the edge
Take the cut at a steady pace, making the cut in a couple of passes if needed to ensure a clean smooth finish.
Finally, the board can have a cove mould groove routed in from the edge to collect any juices from food as you cut them. Make the cut in the same way, using the trammel and taking a couple of passes if necessary. Once the groove is made remove the centre pivot and the board is complete. A food safe finish can be applied to seal the board or it can be left unfinished.
---
Related Videos
Related Products